Online Ukulele Intensive Level 1.5 for Adults & Young Adults
$

89.99
Coming soon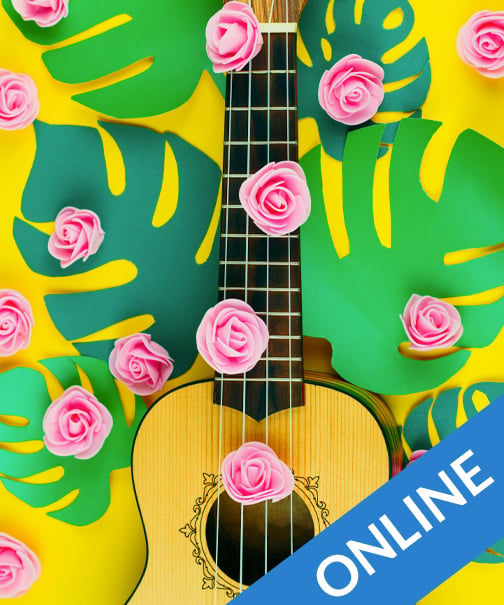 * 60 minute online class, once a week for 4 weeks.
* Class Meets: Mondays from 11:15am-12:15pm
* Start Date: TBA
If you've always wanted to take our Adult 1.5 Ukulele class but couldn't commit to 8 weeks or didn't live close enough to stop in every week, this special online intensive class is for you!
Enjoy all the fun and aloha of our weekly adult class condensed into four high-energy online classes of ukulele learning and know-how with kumu, Kent Knorr.
A continuation of Ukulele 1 for those who have just begun to play the
ukulele or for someone who already knows how to strum a handful of
chords. You'll also learn to play songs finger style, study strum techniques
to take your strumming to the next level and even learn ukulele blues!
The details:
* Level: Adult & Young Adult Beginner 1.5
* Experience Needed:
- Have taken Ukulele 1 or equivalent ability
* 60 minute online class, once a week for 4 weeks.
* Class Meets: Mondays from 11:15am-12:15pm
* Start Date: TBA
*NOTE: Registration fee $6 (charged as "Shipping" at checkout)